Finished Works - 2016
In 2016, I was busy practicing free motion quilting. Not too much work done, but I enjoyed making the mini wall hanging quilt, using the Liberty prints bought from the UK and Japan and pieced an Arkansas Crossroad quilt top (still quilting-in-progress), and had so much fun stitching my sampler quilt top. Lots of aprons were made. I also managed to sew some Roman shades for my Mellowood house, made some small pouches and knitted two pairs of socks for myself.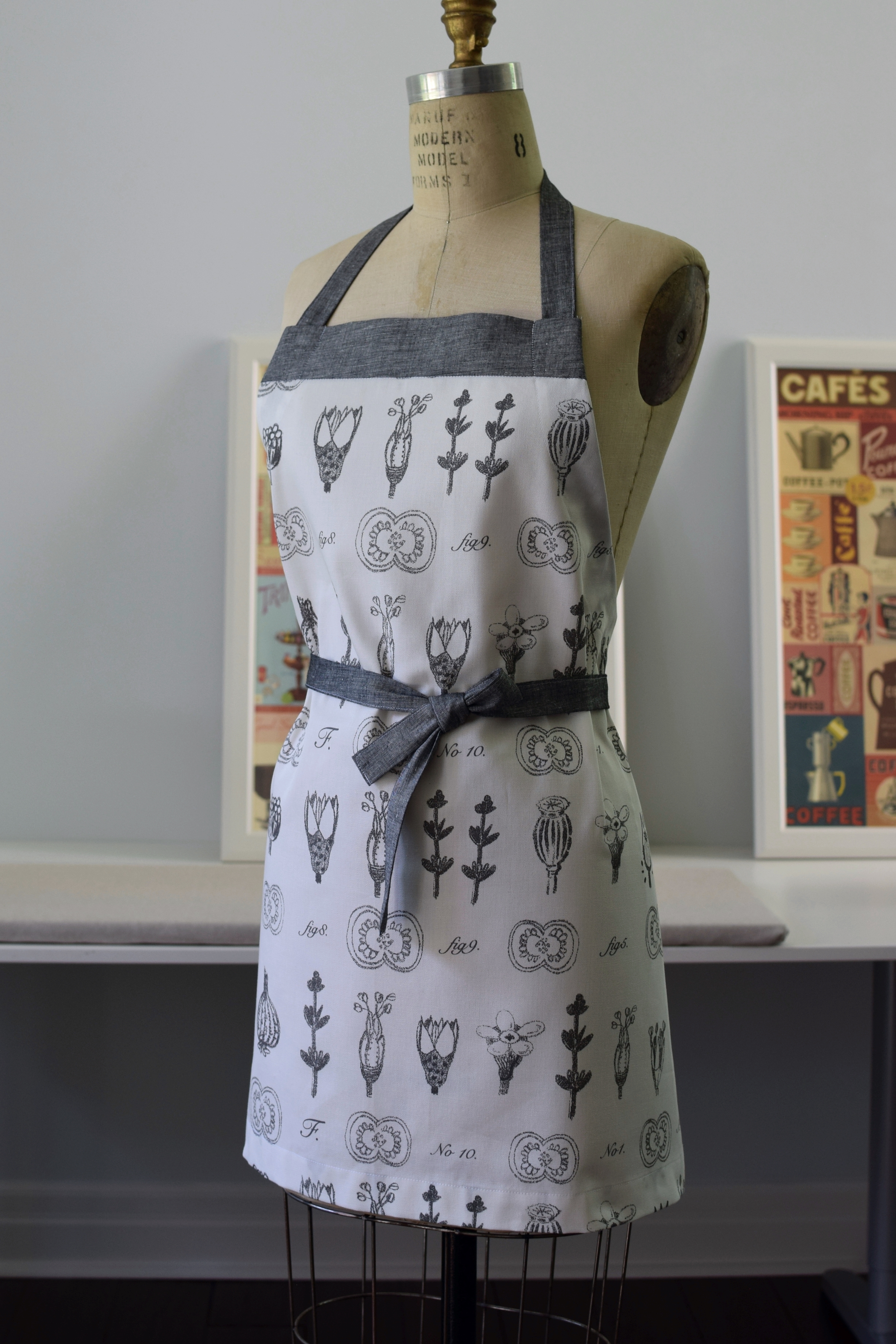 Finished Works - 2015
In 2015, I made myself a blouse and a pair of mitts, my Bernina 710 a dust cover, my hubby a scarf, a quilt, and a couple of bits and pieces (see here, here and here). I also finished a beaded purse for the Creative Magazine Summer 2016 issue, and published on my site and in Ravelry a Entrelac cowl. Not a lot of works finished in 2015 because I devoted much of my spare time in the summer, fall and winter house hunting and renovation.
Finished Works - 2014
Quilts
The gallery below features the four large quilts I made in 2014. They are the Pheasant Feathers, Star Anise, Playful Dresden and Magnolia, all drafted, pieced and quilted by myself. The photo shoot was done in October, 2014 in the Old Town of Unionville just north of the City of Toronto.
Quilted Creations
I made a pair of pillows as wedding gifts for my friends, Jamie and Marvin. Later, I made a mini quilt for my sewing room. I was glad that my free-motion quilting improved a lot in 2014.
Knitting
In 2014, I published a Fair Isle knitting design in Knitty, the Tourbillon. There is also the sister pattern, Star, available as PDF downloads through Ravelry and my site.