Yesterday was such a euphoric day for me! I received the parcel from my sister, as well as some other books from Amazon and an ebay seller in Japan!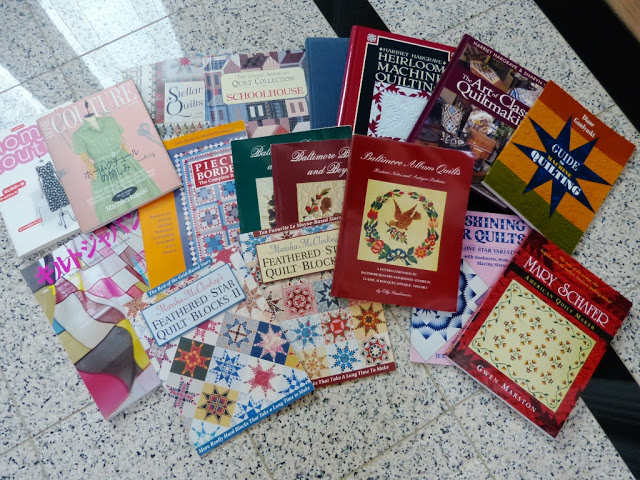 Look all the books! Some are new and others are old and out-of-print. Love them all!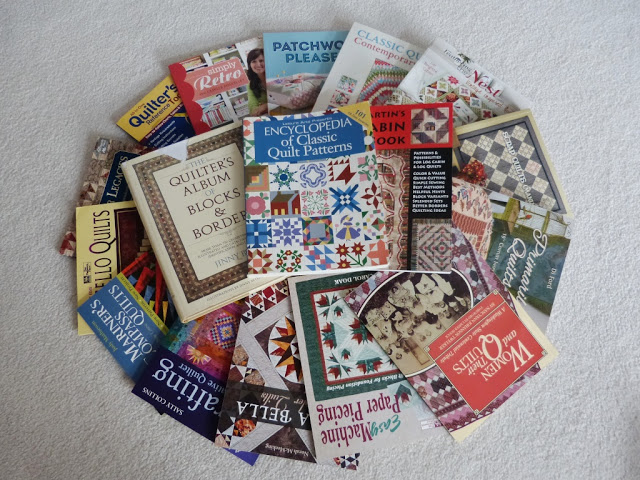 And here are the ones that I acquired in the past 40 days or so. I had so much luck rummaging books in used bookstores. My books hunting also went international! Those from Quiltmania of France feature very high quality designs. Not all books content my taste... I am a little bit disappointed on a number of them... well just keep it for fun. Maybe I will love it later.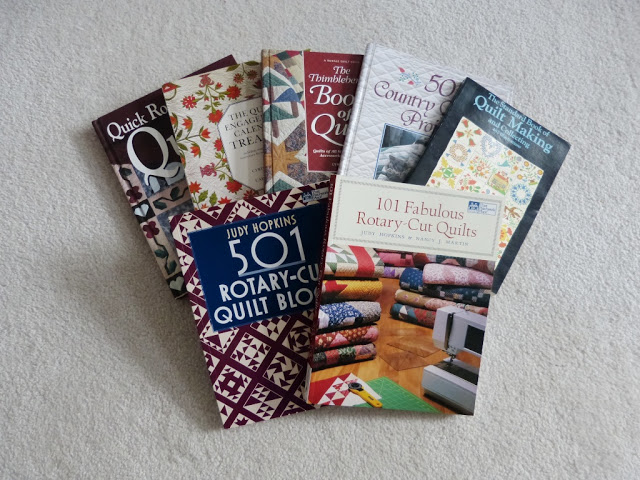 A circle couldn't finish showing all the goodies, so here are seven more.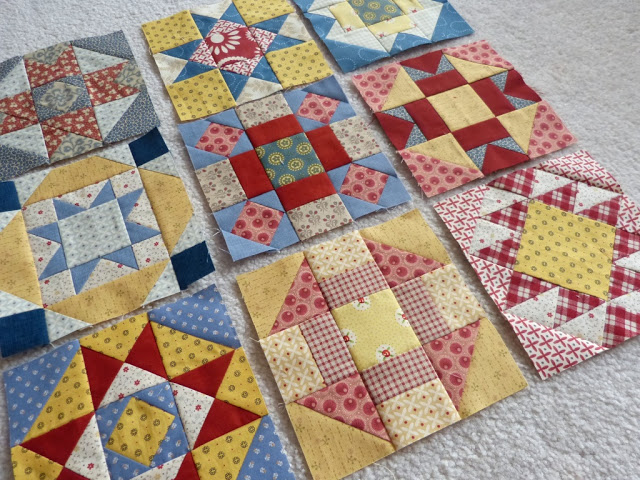 A quick update on my sampler, nine finished! And just now I completed two more.